Navigation Figures inauguration & presentation in Tampere
2021.12.11 The public art project Navigation Figures is inaugurated in Tampere, as part of the Tampere Tramway Art Project. Brrum will be present and will also give a key note presentation about the project in Tampere. Thanks to the City of Tampere, Tampere Art Museum and everyone involved!
1st prize in Tampere!!
2020.06.30 Brrum was awarded 1st prize of the Vuhenoja Landscape Art Contest with the proposal Fågelsträck - Navigation Figures. The project proposes a field of lights, composing three figures - each legible from a certain viewpoint. During daytime the structure for the fixtures are visible as a jumble standing in the swampland. The competition was announced and organized by the Tramway Art project in cooperation with the Tampere Art Museum. The project will be realized during 2021. Press release

Lecture at SAC
2020.02.20 Ulrika Karlsson will give a lecture on the work of Brrum as part of the Städelschule Architecture Class Lecture and Seminar Program winter semester 2019/20, Hochschule Für Bildende Künste – Städelschule, Frankfurt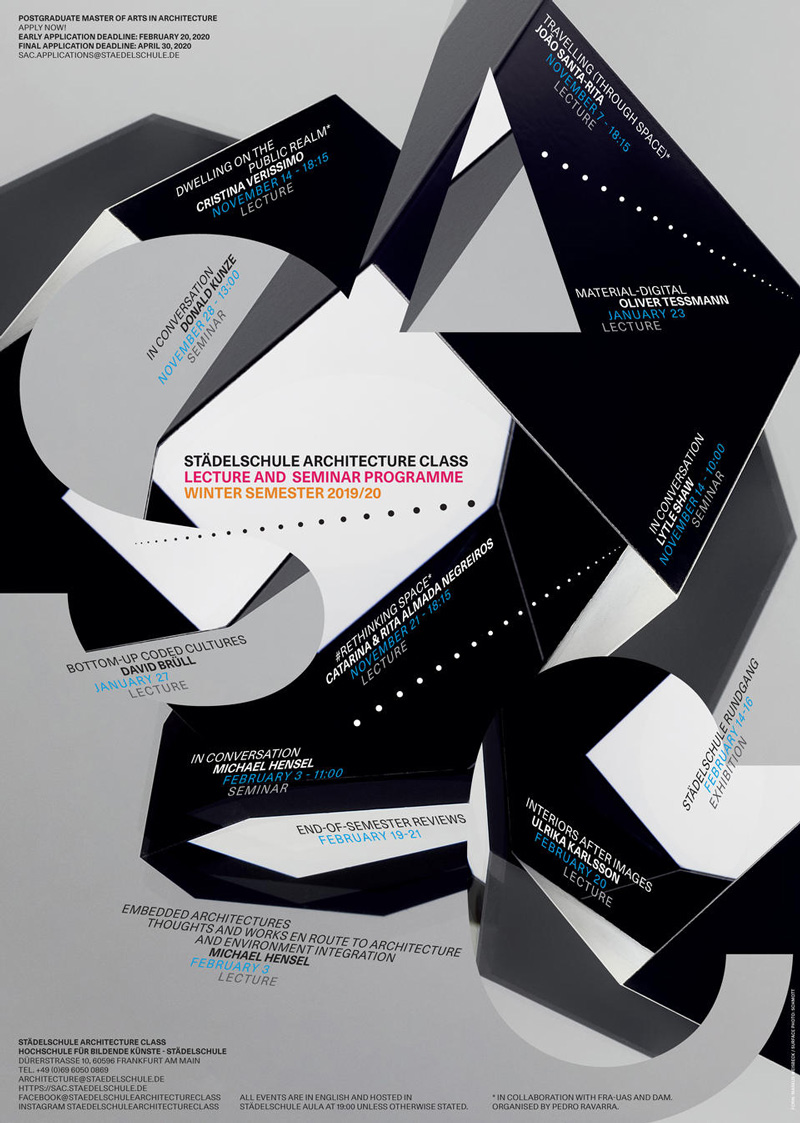 Public Seminar and Exhibition at Konstfack, Stockholm
2019.12.10 Ulrika Karlsson, Cecilia Lundbäck, Veronica Skeppe, Daniel Norell and Einar Rodhe present the research project Interiors Matter A Live Interior with response by Thordis Arrhenius and Michael Young.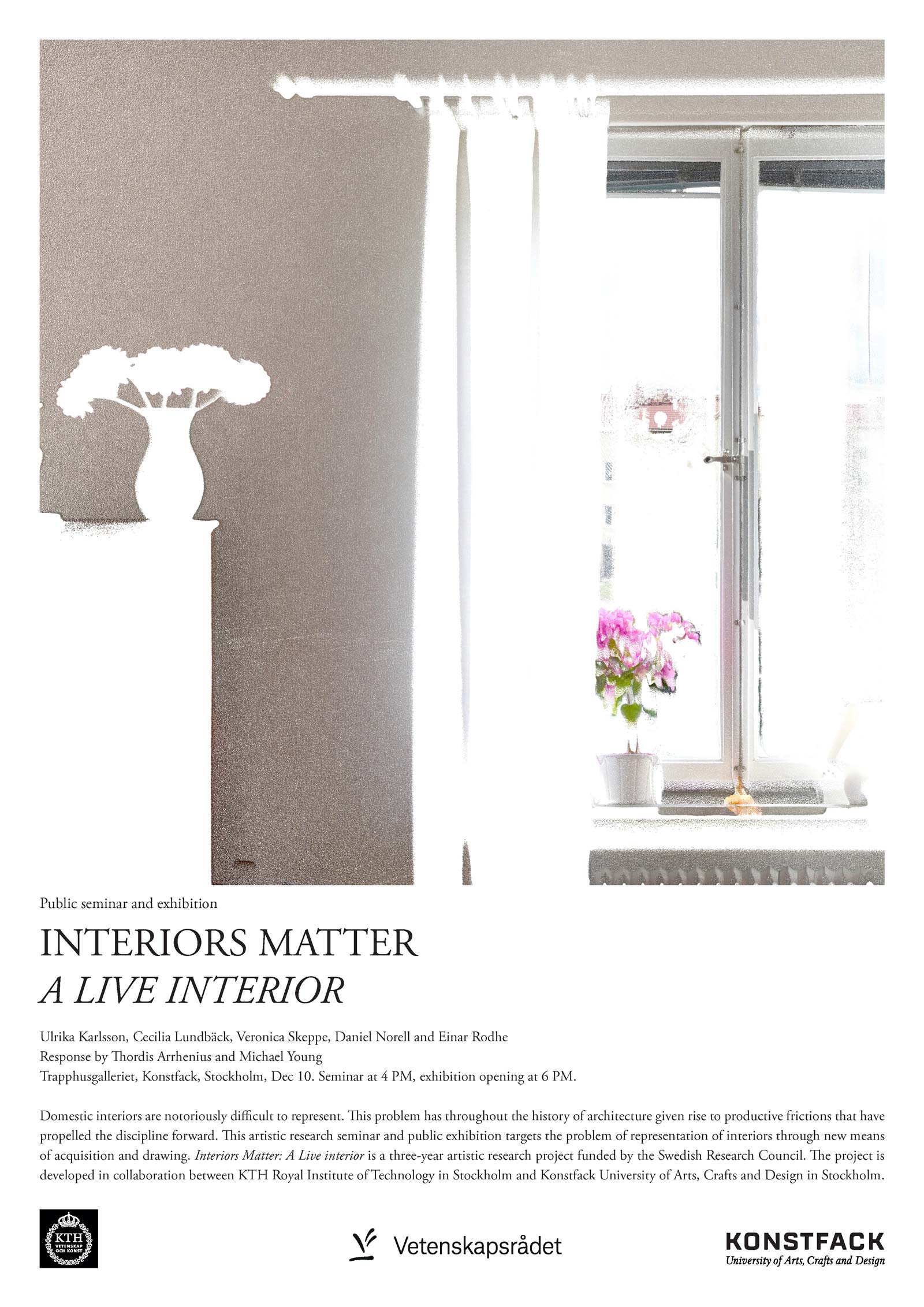 Exhibition at Aedes Architecture Forum
2019.08.17 Brrum is featured as one of 100 architects in the exhibition 100 Experiments opening today at Aedes Architecture Forum in Berlin. The exhibition is open until 26th September.

Joint fellowship at SIR in Rome
2019.04.01 Cecilia and Veronica was granted the fellowship in architecture of 2019-2020 at the Swedish Institute of Classical Studies in Rome for a project with the working title Multilayered Materialities, studying marbeling in Italy.
Venice exhibition in Malmö
2019.03.19 Plots Prints Projections - Displaced opens at Form/Design Center in Malmö. The exhibition is curated by Ulrika Karlsson (Brrum) and the exhibition design is made by Brrum in collaboration with furniture maker Daniel Garnbeck. The exhibition was first housed in Serra dei Giardini – a greenhouse in Venice, as part of Venice Architecture Biennale 2018. It engages different perspectives on how design and architectural representations, projections, images and instructions displace information and how this materializes in wood. More info on the exhibition. Photo by Daniel Engvall.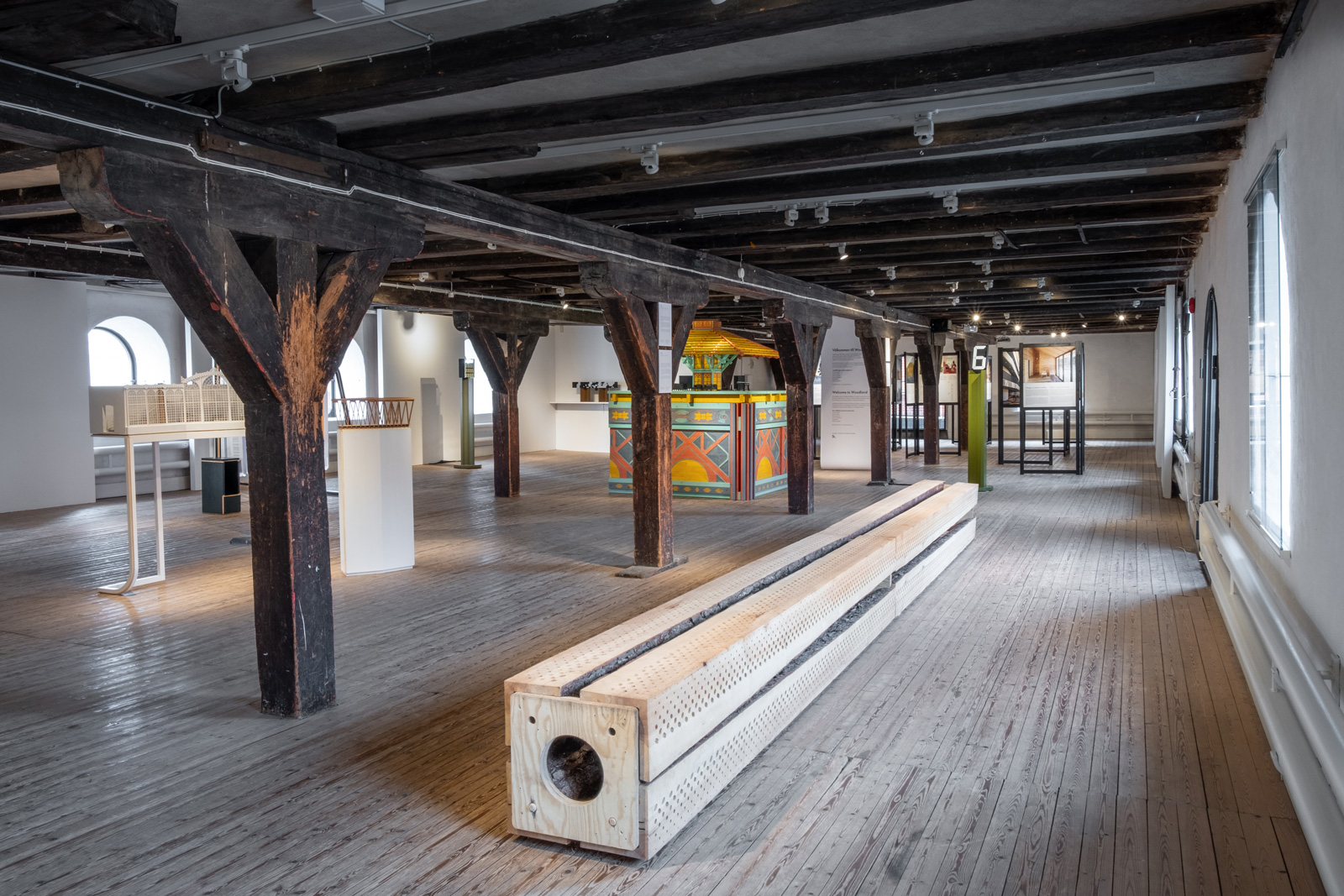 Lecture at KTH
2018.11.22 Brrum will give a talk about the work and practice as part of the lecture series Local Practice organized by KTH Architecture.
Ulrika at Young Swedish Design Talks
2018.10.20 Ulrika Karlsson of Brrum takes part in the Young Swedish Design Talks, a series of public talks with design talents from Sweden and Japan during DESIGNART Tokyo, in collaboration with the exhibition Ung svensk Form at World Kita-Aoyama Building.
Brrum + Norell/Rodhe receives grant from the Swedish Research Council
2018.09.26 The research project Interiors Matter receives an artistic research grant from The Swedish Research Council. The project is run by Ulrika Karlsson (Brrum, Konstfack, KTH) and Einar Rodhe (Norell/Rodhe, Konstfack), along with Cecilia Lundbäck (Brrum, KTH), Daniel Norell (Norell/Rodhe, Chalmers) and Veronica Skeppe (Brrum, KTH) and will run from 2019 through 2021.
Brrum at Venice Biennale
2018.05.24 Brrum participates in the 2018 Venice Bienniale, through the collateral exhibition "Plots, Prints and Projections". The exhibition is curated by Ulrika Karlsson and the exhibition design is made by Brrum. Through a series of projects designed by Swedish architects and designers, the exhibition engages different perspectives on the role of architectural representations and materializations. The exhibition can be visited from May 26 to November 25.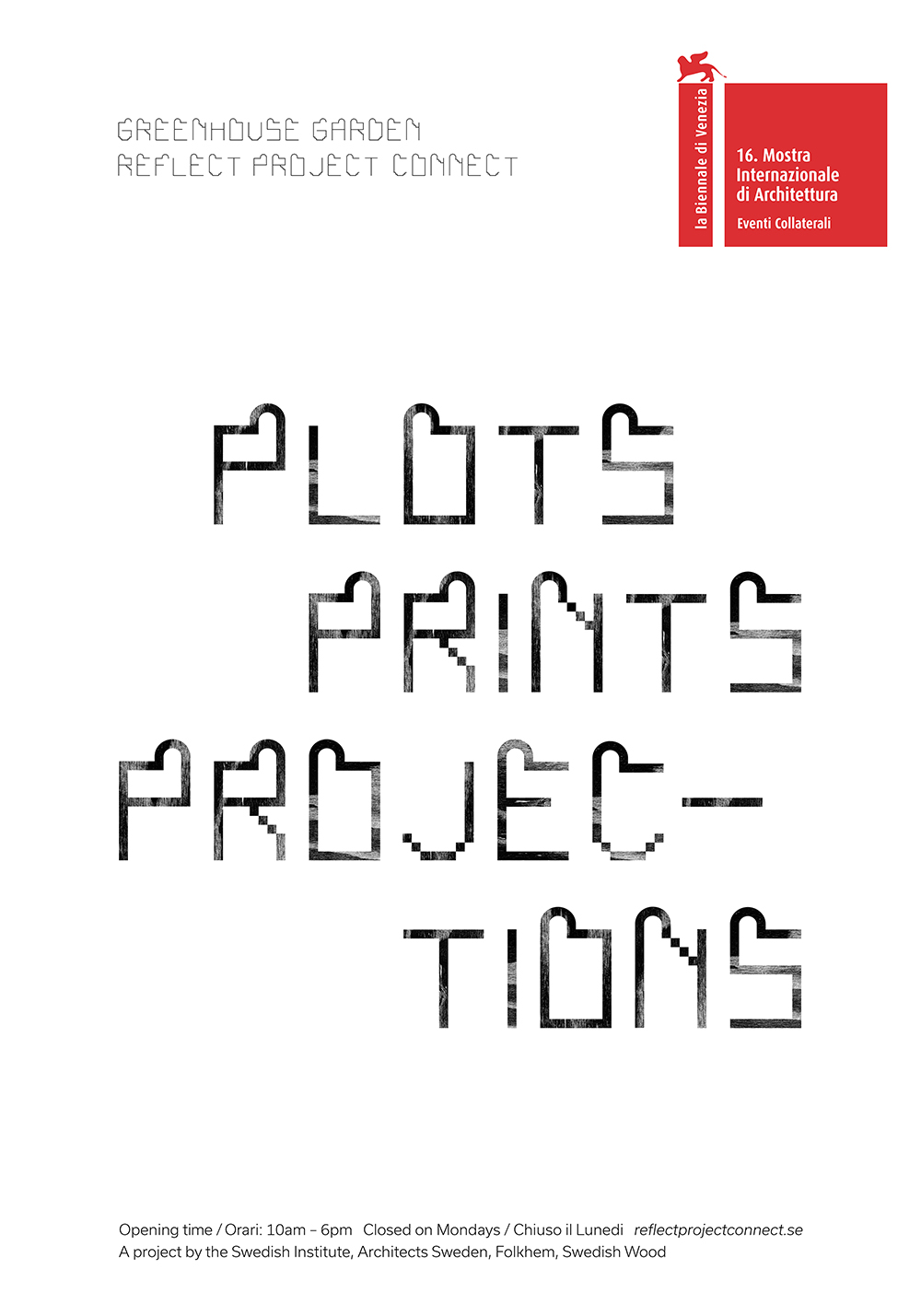 Ulrika lectures in Estonia
2018.02.22 Ulrika Karlsson of Brrum is invited to lecture at the Estonian Academy of Arts, Faculty of Architecture.
And Or Not presented at Konstfack
2018.02.20 The project And Or Not will be presented by Ulrika Karlsson at the symposium Interiors Non Stop at Konstfack - University of Arts, Crafts and Design
Brrum at Stockholm Furniture Fair
2018.02.02 Brrum exhibits the tripartite furniture piece Flip 2 at Stockholm Furniture Fair 2018 on 6th-10th of February. The project is a collaboration with furniture maker Daniel Garnbeck.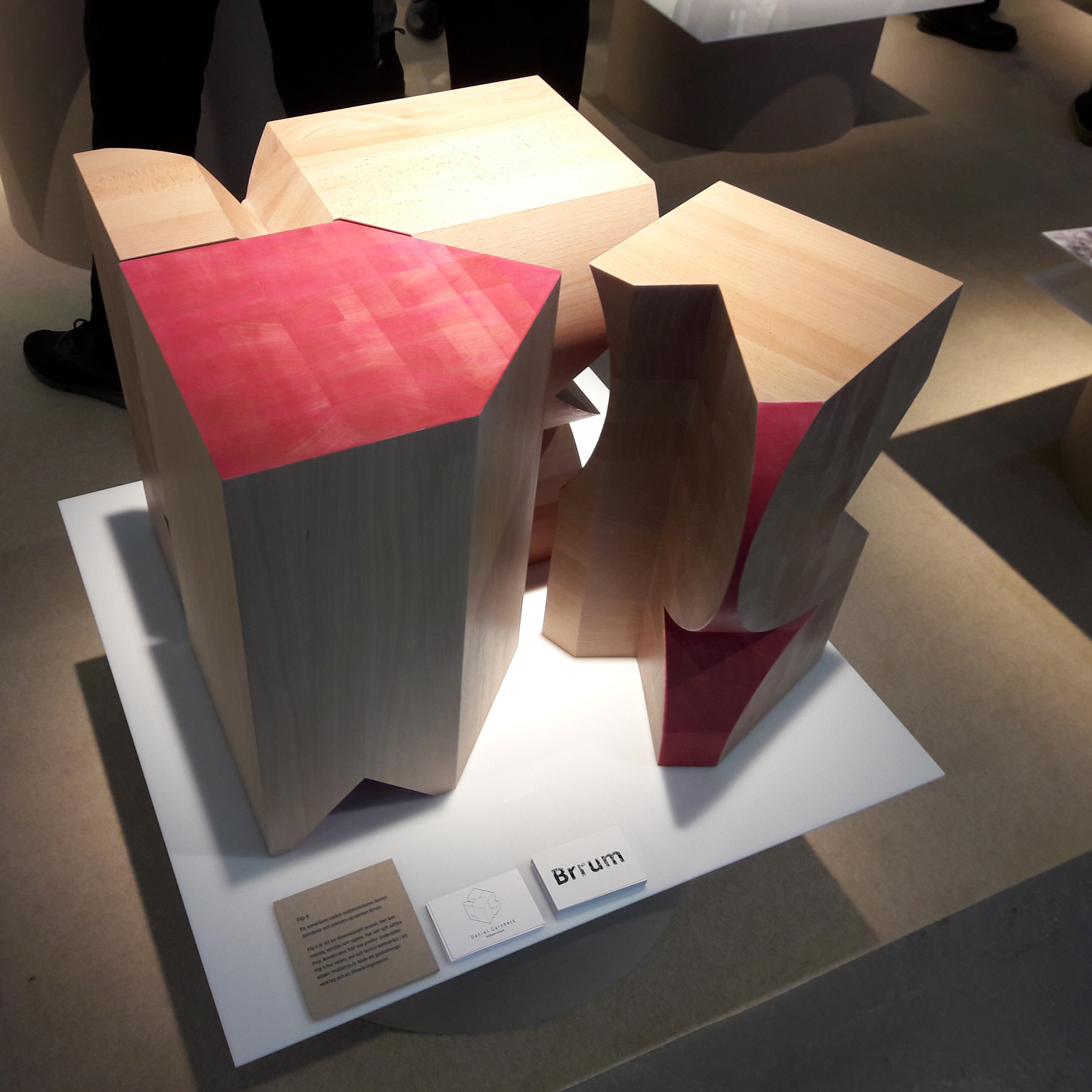 Ulrika lectures at StDH
2017.12.08 Ulrika Karlsson of Brrum is invited to lecture at StDH - Stockholm Academy of Dramatic Arts.
And Or Not confirmed!
2017.10.25 Contract for the realization of the Brrum proposal And Or Not was signed. The project is a public artwork for the 400 meter long park currently under construction in Hagastaden, Stockholm. Preliminary time of completion is set to 2021.
Brrum at ArkDes
2017.09.12 Brrum will be exhibiting at the Making Effect symposium and exhibition at ArkDes in Stockholm 14-17 September.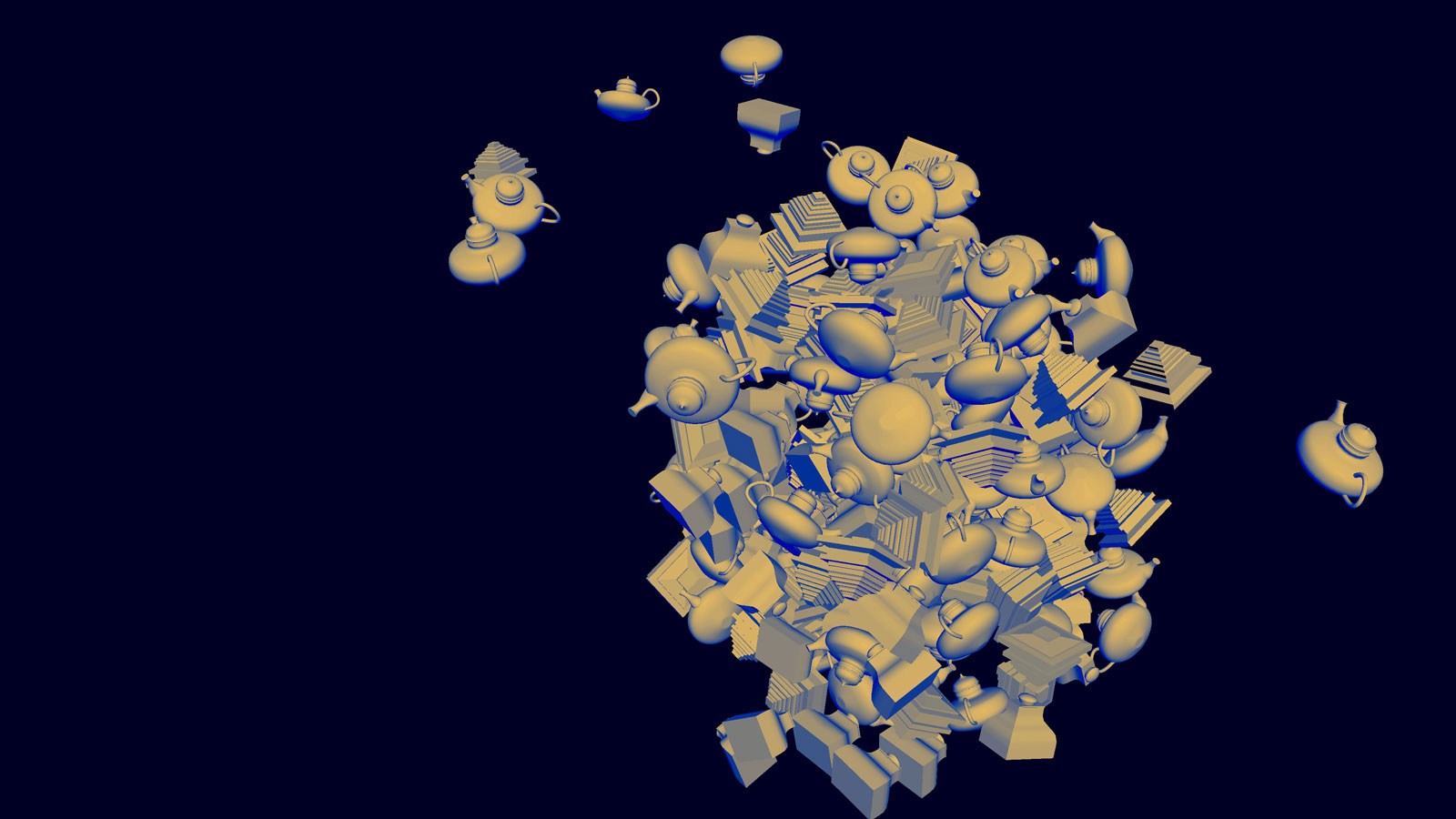 2nd price in Kalejdohill competition
2017.04.28 Brrum was awarded 2nd price in the competition Design a Story! The contribution named The Pit the mound and the Tiger was an illustrated story about the material history of a specific site in Stockholm. The competition was part of the project Kalejdohill.
Ulrika lectures at KTH
2017.04.05 Ulrika Karlsson gives a public lecture about Architecture, Ambiguities and Technological shifts on Wednesday April 5th at KTH - Royal Institute of Technology, in F2 at 5pm
Brrum in Arkitektur
2017.03.02 Brrum was mentioned in the latest issue of the Swedish architectural review Arkitektur! The article is written by Mikael Bergquist and presents some of Sweden's new architecture practices.